Another Lane's membership-only platform emphasizes community over the relentless drive for profit.
By Kim Bhasin, via Bloomberg Businessweek
Full story here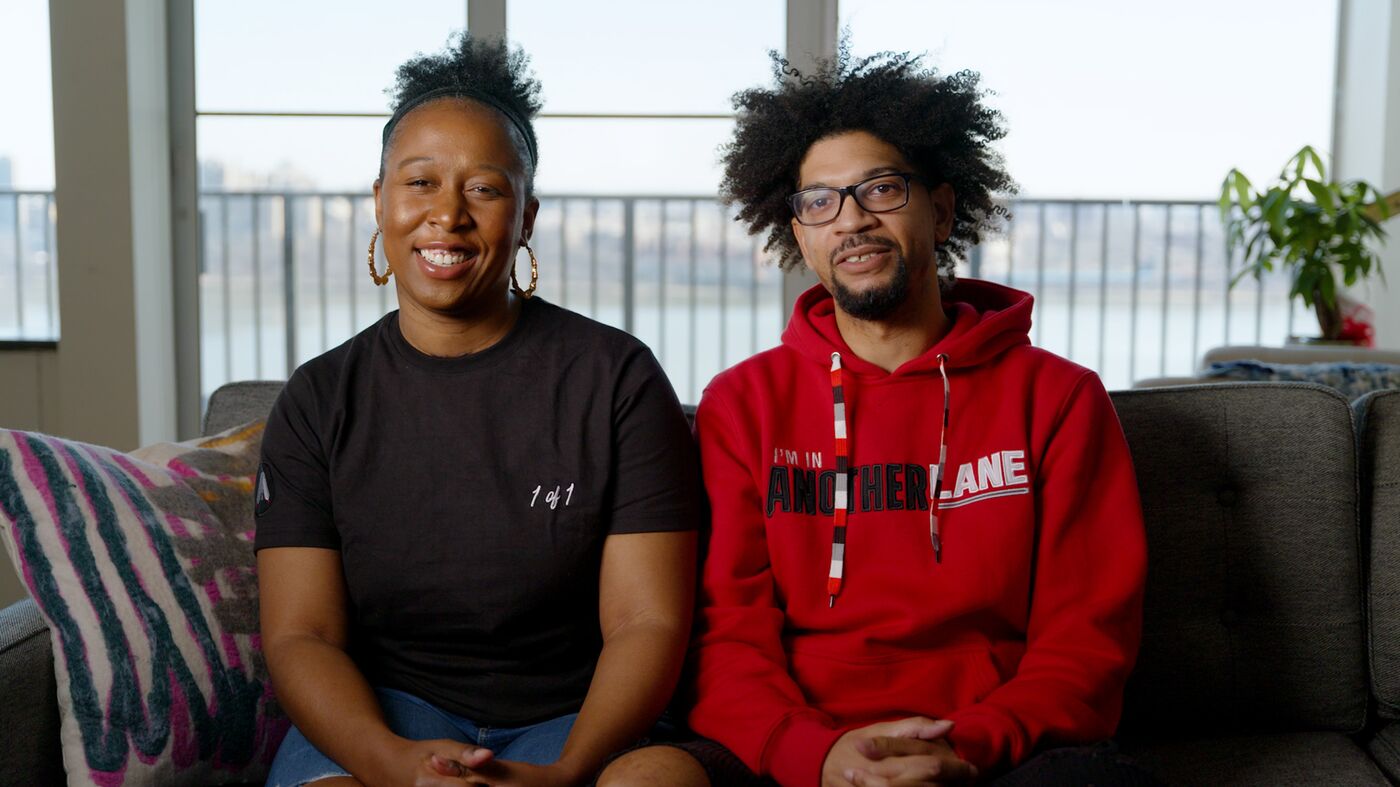 Chad Jones first learned that sneakers are an asset class when his mother lost her job and they had bills to pay. It was 2001, and the college sophomore put his personal collection of shoes in his trunk to sell them to classmates or anyone else who wanted them. He made enough money to keep his car so he could stay in school. "Now, the rest of the world's realizing that it's a major resource as well," says Jones.
His sneaker habit grew into a full-blown obsession that's turned into a business with his chief executive officer and wife Adena. Working from their home in Fort Lee, N.J., the couple started resale site Another Lane in early 2020, right at the start of the coronavirus pandemic, and added a membership-only platform in December. The business is starting to gain prominence among collectors by bringing a semblance of the personal touch back into a booming sector that's lost its sense of community as kicks become commodities.
"You can sometimes no longer recognize the culture that you grew to know and love," says Adena. "Sneakers are being treated like wheat and oil."
Back when Chad was hawking from his trunk, sneaker flipping was already a proven way to make money, but it was mostly done through specialized shops, word-of-mouth, and EBay Inc. These days, the sneaker resale economy has gone fully corporate, and investors have injected millions in funding.
StockX LLC, a streetwear exchange that mimics a stock market, has plans to one day go public. Online reseller GOAT Group has raised nearly $300 million in venture capital funding to supercharge its growth, including an investment from Groupe Artemis, the controlling shareholder of Gucci owner Kering SA. Analysts at Cowen & Co. last year estimated that the sneaker and streetwear resale market has reached more than $2 billion in North America and is growing by 20% each year.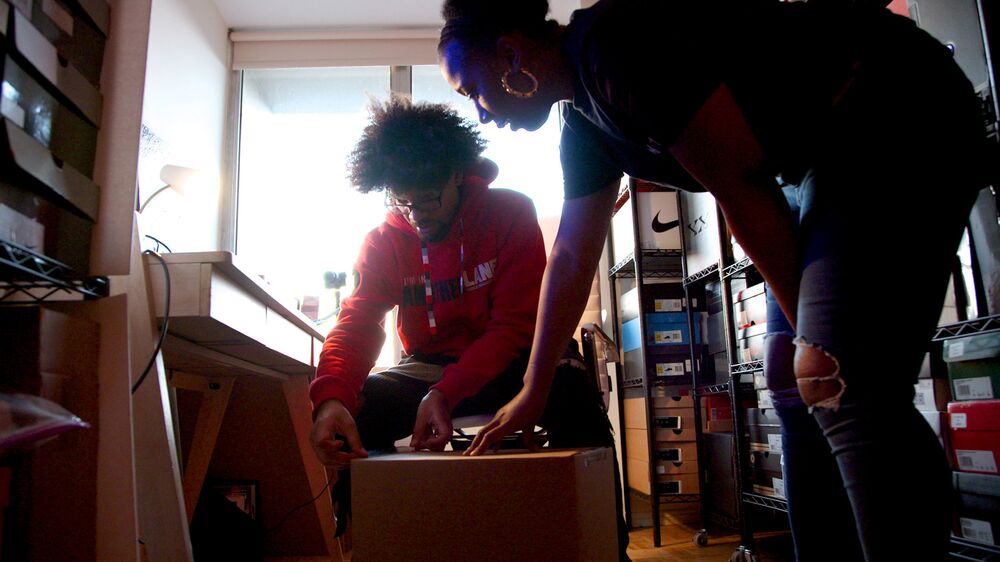 The proliferation of speculators in the industry has bred a cutthroat climate for sneakerheads to navigate. Specialized computer programs used by resellers make it hard for regular shoppers to buy shoes when they're released online, and those with connections at stores use them to acquire product on the sly. Lucrative operations to sell "deadstock"—a term to describe unworn styles still in their original packaging—and movement by the sneaker brands toward a model of limited-stock drops have made it difficult for regular shoppers to get their hands on, say, the latest Air Jordan 1s in Carolina blue, which instantly sold out at $170 retail, only to reappear on marketplaces for more than $300.
The Joneses aim to bring fairness back. They speak of the flipping game with exasperation, citing the lengths people go to hustle each other and make a buck. At the big marketplaces, sellers are anonymous—nothing more than an online listing.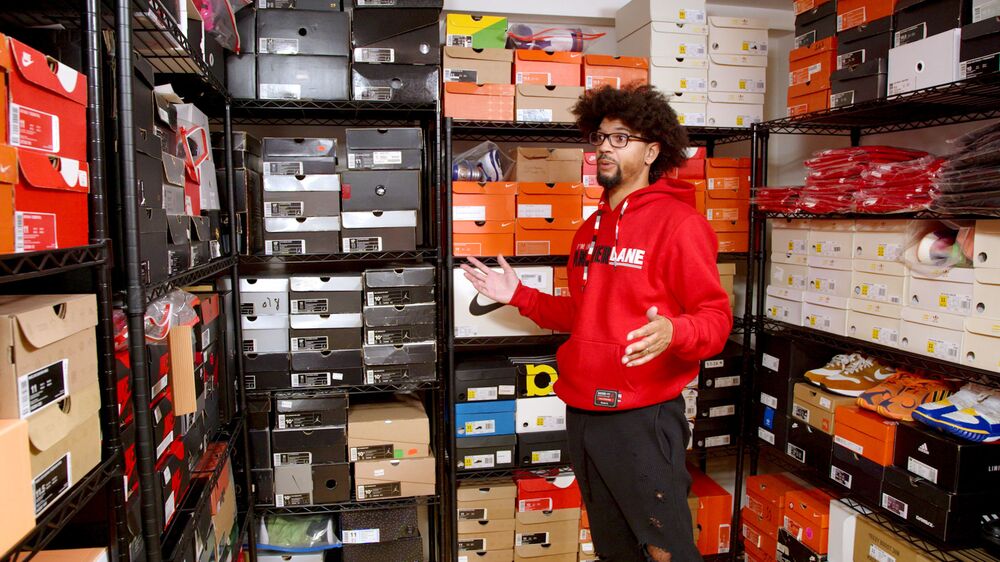 "They want to do all the shady business behind the scenes," says Chad. "We're here. We want to shine a light on all of that."
Another Lane prioritizes relationships between buyers and sellers in an effort to make sneaker purchases less transactional and more fun. It's a membership-based community whose newbie sellers are vetted through an application and must provide references before they're granted access. Buyers need only to sign up and users are up 137% since the platform launched four months ago. The site is meant to connect both sides, offering one-on-one chats in which shoppers can ask if a shoe runs small in size, or if they might get a few dollars shaved off the price tag.
Frustration about the resale ecosystem erupted among sneakerheads in March when it was revealed that Joe Hebert, the 19-year-old son of a top Nike Inc executive, was operating a major resale enterprise, using his mother's credit card. Ann Hebert, the head of Nike's North America division, subsequently quit her job. The backlash was serious enough to prompt Nike Chief Executive Officer John Donahoe to address concerns about the integrity of product releases at an all-hands meeting. He told his employees that consumers are questioning whether Nike can be trusted, according to Complex.

Those trust issues go back long before the Hebert saga, with counterfeits and scams rampant on the secondary market—the same problems that come with vintage watches, handbags, and used cars. To the Joneses, there's a deeper issue at play. It's the newer, profit-driven influx of sellers over the past 10 years, powered by e-commerce sites that allow transactions with anyone, anywhere, unlike the mom-and-pop stores of old.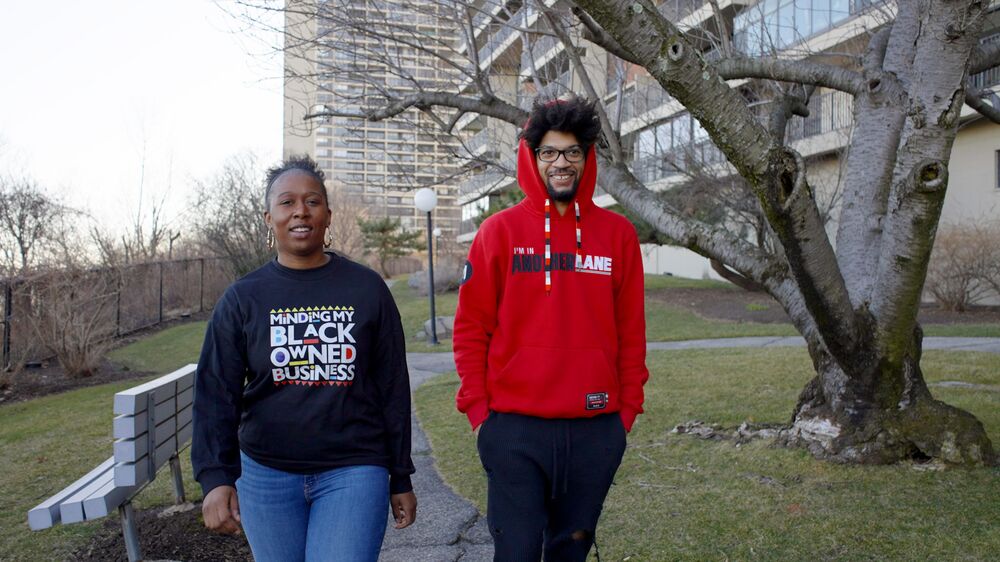 It's like gentrification, says Adena, who grew up in Fort Greene in Brooklyn, N.Y. Long before she became a journalist with ESPN and met Chad, also a Brooklyn native from Crown Heights, at Knicks legend Clyde Frazier's Manhattan restaurant, she saw her neighborhood becoming harder and harder to recognize. Sneaker culture has followed a similar pattern in going mainstream, she says.
The audience for sneakers has grown immensely from its origins in Black culture to include trend-chasing White kids from the suburbs, says Chad. The problem, he continues, is when the sneaker business shuns those within the community, allowing space only for high-profile athletes or hip-hop artists while ignoring Black kids who want to be a part of it. White kids influenced by Black culture can find success on YouTube or Instagram, but Black youths find the road a lot tougher. "That's what we see," he says. "And we see a problem with that."
In contemplating the sneaker industry, the Joneses saw few senior executives of footwear companies or celebrated collectors who looked like them. "Our voices were what created this space," says Adena. "To have our voices and our faces missing from certain spaces is just too much."