By Nick Engvall
via Sneaker Throne
In our latest look back at The Year In Sneakers for 2020, we revisit the Dior x Air Jordan 1. This passed summer we saw one of the craziest collaborations to ever come from Jordan Brand. The Dior x Air Jordan 1 dropped in both low and high variations and retailed for $1,700 and $2,000, respectively. While most sneakerheads instantly saw dollar signs and the flip of a lifetime as they scrolled through StockX, GOAT, and eBay, it turned out to be a lot different when it came time for the actual release.
The luxury space is typically much different than the sneaker world. For example, shopping at a luxury brand or boutique is usually done well before someone enters a store. It's about relationships and knowing exactly what you want because you've spent time with your salesperson so that they can understand your personal preferences and style.
"The handmade quality on the sneaker is amazing and beyond anything Jordan brand could manufacture normally. However, the design was disappointing after seeing similar customs on social media. It felt lackluster for a premium collaboration especially because Jordan brand is selective about who the company works with every year."

Justine aka @JustSouledOut – Creator, Marketer, and Sneaker Enthusiast.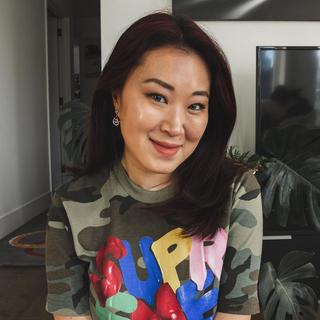 In the world of sneakers, most boutiques that take care of their long-time customers are criticized on social media because of it. Naturally, because of the drastic differences between these two worlds, the release of the Dior Air Jordan 1 seemed to have a polarizing effect.
Most estimates put the numbers produced around 8,500 of the high and around 4,700 pairs of the low. So despite the $2,000 retail price, sneakerheads who are used to spending less than $200 on a pair of Air Jordan 1s were still all in on copping.
"They weren't made with the common consumer in mind. That's putting it nicely."

Kenneth Myers, Jr. aka Mr. Unloved1s – Air Jordan 1 Historian.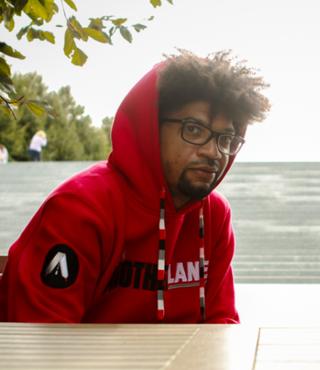 "The Dior Jordan 1 is streetwear & high fashion at the same damn time. It's the perfect NY stunt in a place where money = success."

Chad Jones – Founder of Another Lane
All in all, the Dior x Air Jordan 1 wasn't for everyone. In fact, when the early photos were spotted, many criticized the design for not being more interesting, being lazy, and even knock-offs of works from sneaker customizers. However, if you're familiar with Kim Jones, the aesthetic is spot on and holds true to his goal of creating the "most luxurious Air Jordan 1 ever."
With the help of Travis Scott modeling the Dior x Jordan collection just prior to its release, the worlds of luxury and hype collided in a way we've never seen. As time has past, the Dior x Jordan 1 has continued to sell for thousands over its original retail price but surprisingly the prices have fallen slightly in recent months. Regardless, the partnership between Dior and Jordan Brand is quite possibly one of the craziest collabs we will ever see on the Air Jordan 1 and whether you loved it or hated it, you probably talked about it, and that's a win for Jordan Brand.